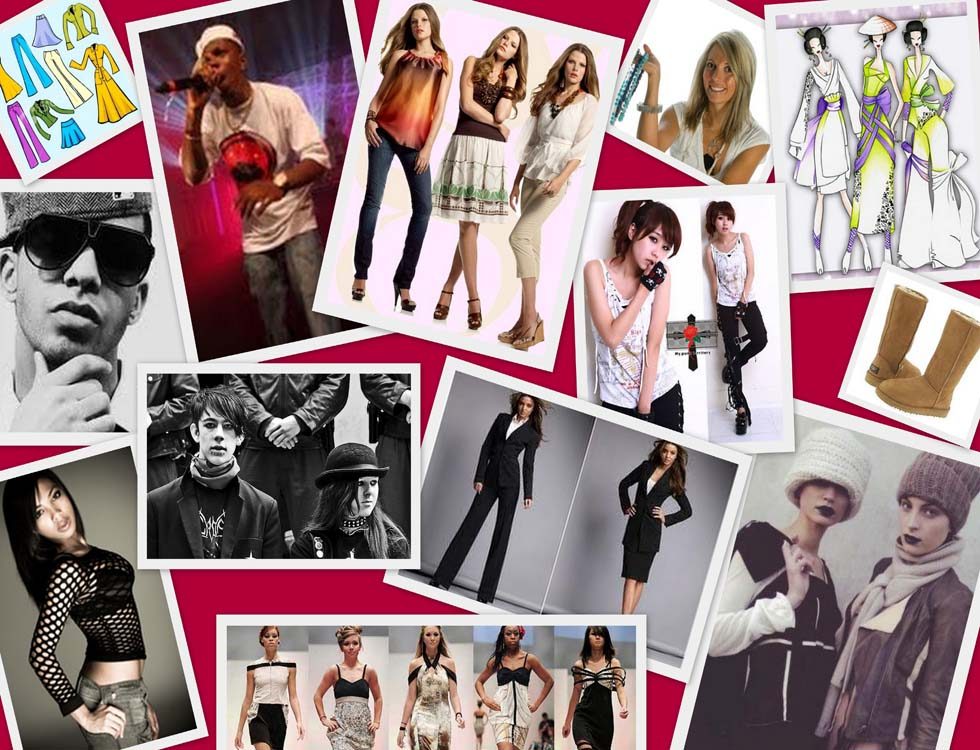 In the 21st century, people have moved on to borrowing fashion from the older decades and re-popularizing them, these fashions have taken on a global and ethnic approach. In the 2000's fashion is individual! People have learnt to understand their own type of style and instinct to fashion.
Fashion Men and Women:
Vintage clothing was popular, especially from that 60's, 70's and 80's. People were seeking trends from the older and more elaborate decades. Fashion designers tried to emulate ancient styles into their collections.
Minimalist look was also prevalent in high fashion and used in fashion shows.
Anti-modern look was a more colorful, tighter, excessive and bright look, which was popular among young men and women. Rap music was a major influence in fashion in the early '00's.
As the time passed into the latter '00s - Fashion was not restricted to a certain kind of style, people here express a mood, feeling, and attitude or their way of life by the clothes they wear. Fashion here helps one tell a story of where they came from, who they are, and how do they express themselves.
Men: most famous clothing attire seen are jeans, khakis, dress pants and suits which were worn with shirts – short or long sleeved and jackets. Sportswear continued to play an important part of their daily activities and clothing was created - cut off tee, shorts and a t-shirt.
Women: preferred casual wear like jeans, tanks, t-shirts, shorts, dresses and also the formal pants, skirts, blouses. They also favored workouts and for that purpose yoga pants, biking shorts and t-shirts made in spandex were trendy.
ACCESSORIES:
Hair ranged from edgy and bold to simple and sweet. Hairstyles changed in trend and on the look of the person. Few Women had styles ranging short bobs to long curls. Men sported long shaggy hair to army crops.
Men – Shoes included formals, casuals – sneakers, loafers, sandals.
Women: Bling! Earrings, rings, bracelets, necklaces were all chunky "big stones or beads". Shoes had a variety including boots, uggs, heels, sandals and sneakers.