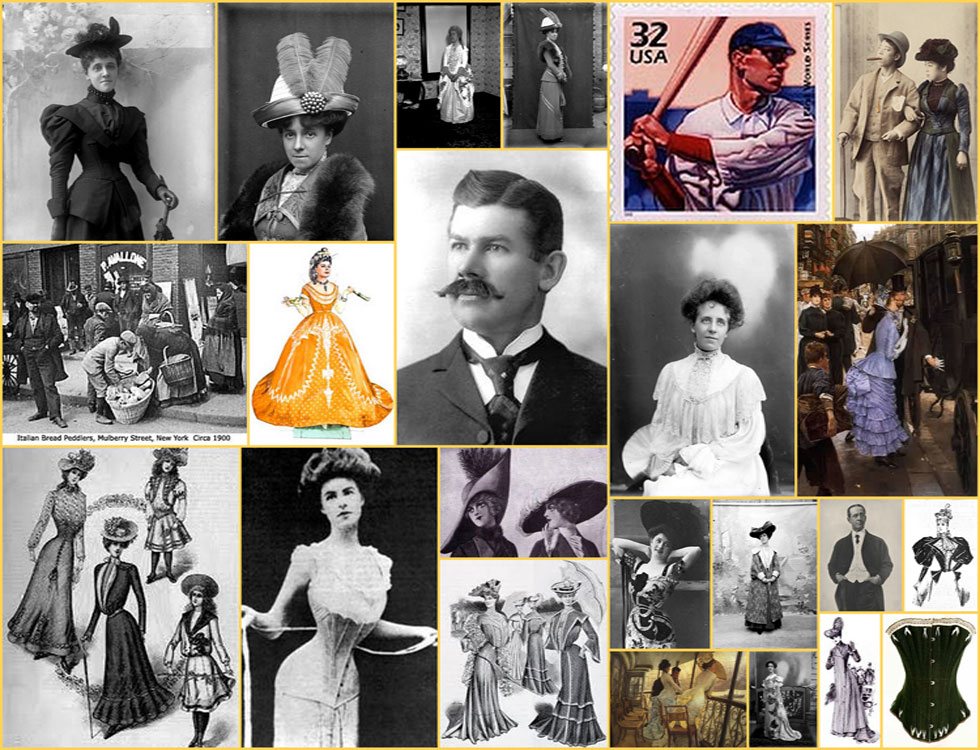 During the 1990s clothing took an "Anything Goes" approach. The styles based in that decade were more of a casual style (blue jeans and a t-shirt) and conservative spending the complete opposite of 1980's. During this decade there was a revival of many fashion trends. 1990 had it all! There was a delicate side of glitz and glamour to the rise of the popular grunge look.
Fashion Men and Women:
Grunge look – this look was famous in the 1990s. Started with grunge music, the particular clothing caught on. Women wore flared trousers and strappy tops. They also were seen with cargo pants and capris. Men on the other hand went for the baggy look, with cargo pants and loose t-shirts.
Leather – in the 90's many products like halter tops and jackets were created using imitation leather which were worn with miniskirts.
Goth look – this look was about creating drama, black is the main feature of this trend, people who followed this trend wore black clothing and high black boots.
Lycra – clothing in this material were incorporated in sporty and gym clothes. These garments were mostly tracks, spaghetti tops. Petticoat dress – these were soft and girly, the patterns were very feminine and had cowl necks for the overall look. Punk look – the 1990's showed a punk look which developed well with youngsters here vibrant colors were seen on t-shirts and tank tops which were worn with hip hugging denims. These were accessorized with bling jewelry.
ACCESSORIES:
Makeup trends altered to nude shades and a wider brown palette. The main fad was the matte lipsticks. Deep red and wine colors were used for nighttime.
Hairstyles – women styles included the pixie cut and Rachel haircut (inspired from FRIENDS) were in vogue during the 1990. Straight hair was more a favorite than curly hair. For teens headbands and scrunchies were used in various styles and colors for their side ponytails and bangs. For men in the early part of 1990 the side parting and quiff were popular. Bowl cuts, flattops and dreadlocks were famous among teens.

Shoes – "chunky" shoes were famous among people in the 90s. Widely seen were Doc Martens, Mary Janes, and Platform Sneaker. These shoes completed the entire outfit whether it was grunge, punk or hip hop look.